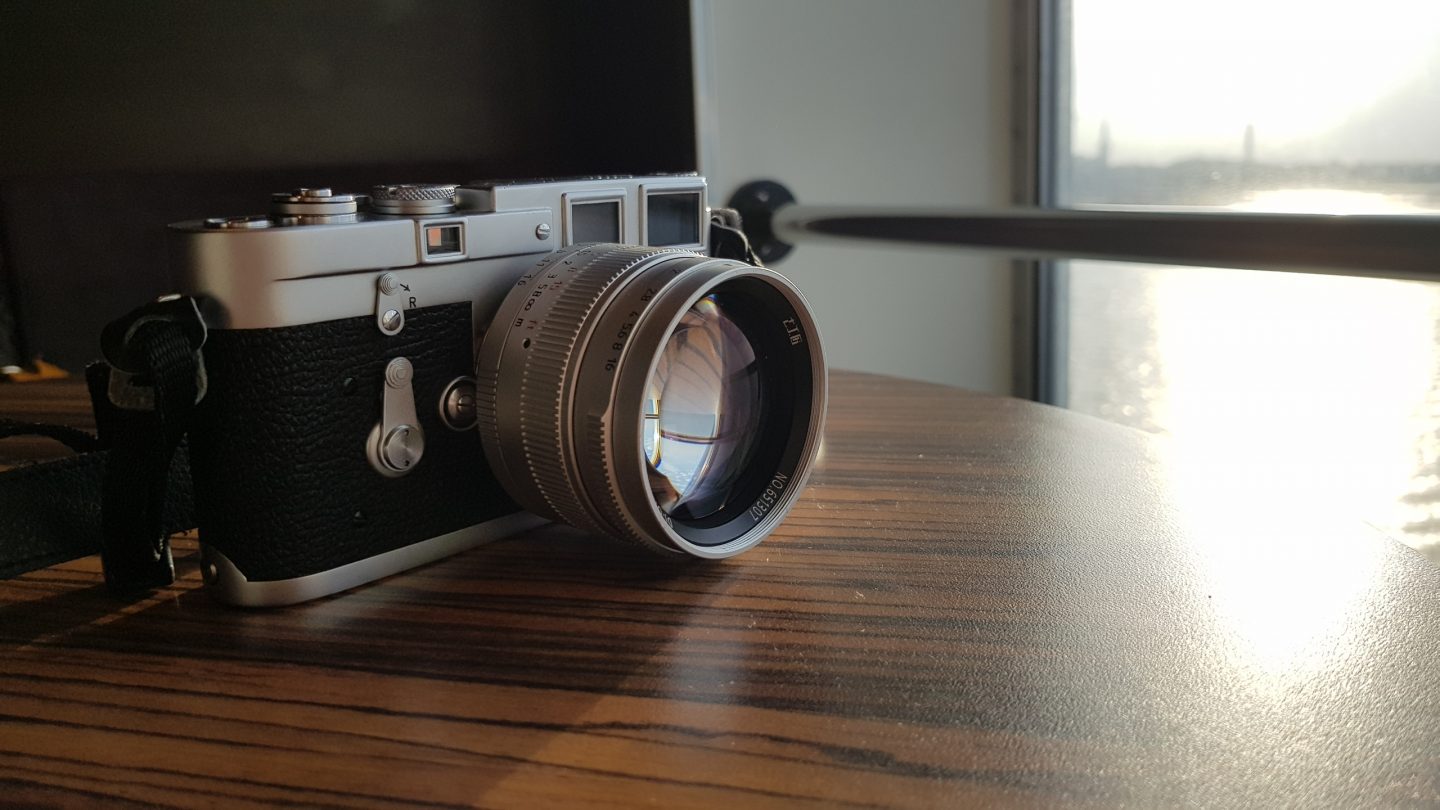 I sit with a woman, drinking coffee. She is in this light summer dress, delicate pattern, so thin it's almost transparent. High heels with a tiny black stripe. Her long legs set in a lovely composition. The waiter in a white shirt passing in a background. Then I start to think…should I take the photo or not? I didn't take my camera with me, my Hasselblad or Pentax are too heavy to carry around. Should I go bring it, put a film in? It would take to much time, the composition will change and this warm light on her legs will also be gone in few minutes. The moment has passed! and there are plenty of such moments I have missed.
Recently I became more and more aware that I am missing something, a small camera that I could always take with me. Keep it handy for when that perfect storm strikes. It is true, it doesn't always turn out perfect in the end, but in that moment I don't care if it will be a good photo or not… will see it a month later when I develop the film.
I have done a quick research but, instead of selecting the best camera in the market, I decided to go for most beautiful one – Leica M3. Nevertheless by many considered to be the best camera of all the time. It has also the biggest viewfinder of all Leica models. My mindset, I started to search and, not long after, found one in Prague – quite cheap even. It was Double Stroke with hardly any signs of use except for a little dent in one of its corners. Probably that is why nobody was interested in it. As you might know, this camera is more of interest to collectors than photographers. Great for me! what is the next step? oh yes, I need a lens. Ouch, Leica lenses are so expensive! I need something suited for everyday shoots so, it must be relatively cheap but also pretty.
Reading forums I have found that there is a Chinese company "7artisans" doing exactly what I am looking for. A 50mm f1.1 Leica lens. They have just started production of it 2 months ago and, the best thing, it's within budget range. In silver colour, bright, bit blurry (I don't care for sharpness when I shoot film), so it may be quite nice for high grain films, or those expired ones (that will make fun even cheaper).
I have bought the second version of this lens (producer has fixed mount for Leica M3 DS). It took DHL 6 days to bring it from China. I have not changed focus shift by myself (yes some Sonnar constructions have a focus shift, depending on the aperture used), as the manufacturer has informed me that it is set to be most usable at 1.4 aperture. That is what I needed. 7artisans is a 50mm lens with max aperture of 1.1. It is a bit blurry wide open, but for some artistic images, it might prove to be quite useful. Focusing distance of this lens is 70mm. Leica M3, unfortunately, has the minimum distance 90mm or 1meter. Searching internet I have found a solution to adjust that. After modification, I will be able to use a full focusing range of this lens. In the throat of the camera, there is a small lever, that stops the roller arm coming out further. That can be straightened with a long-nosed pair of pliers. It will give you a little more range on the focus scale below 1 metre. And that is how I have modified it.
I have bought some expired films, and brand new ones, I have never used… just to test this combo. Time to shoot! – a shortstop on Youtube to learn how to load a film. As a light meter, I use my mobile. I have taken photos of few models on photo meetings, on the street, with friends taking advantage of the, still long, summer days. These are some examples from one of the photo shoots. First black and white set is shot on Rolei RPX 100, then colour on Kodak Gold 200, following black and white on Foma 200, and last colour set on different Kodak Vision3 cinematic materials (more about this in the following post).